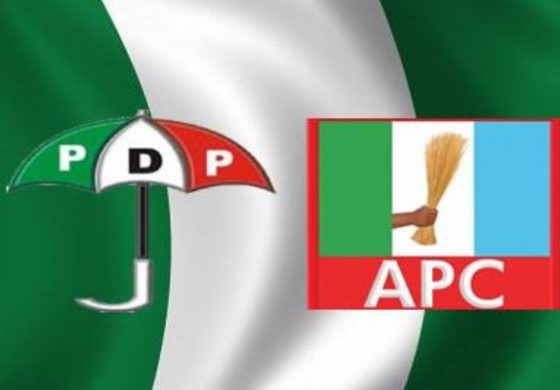 The Senate Caucus of the All Progressives Congress (APC) yesterday rejected the claim of the Minority Caucus of the National Assembly that the ruling party-led government has got its strategy to fight insecurity and reposition the economy wrong.
The APC senators said President Muhammadu Buhari is not absent from duty but in-charge and working to overcome the myriad of challenges confronting the country.
They dissociated themselves from "all and any inflammatory statements that appear to threaten the authority of Mr. President and our party".
Senate Leader Senator Yahaya Abdullahi made these assertions at a news briefing after a meeting of the APC lawmakers in Abuja.
Abdullahi, who was flanked by his deputy, Senator Ajayi Boroffice, Chief Whip of the Senate, Senator Orji Uzor Kalu and Deputy Chief Whip, Senator Aliyu Sabi Abdullahi, told reporters that the National Assembly opposition lawmakers, led by the PDP, were playing with the lives of Nigerians.
The APC lawmakers insisted that engaging in blame game and threats of invoking "constitutional measures" is "unwelcome".
The Minority Caucus of the National Assembly had at a news briefing addressed by the Senate Minority Leader, Senator Enyinnaya Abaribe, on Tuesday, accused the APC-led Federal Government of alleged constitutional breaches.
They also claimed Buhari is absent from duty.
But, Abdullahi said: "We in the APC Caucus of the NASS (Senate) received and wish to respond to the press statement issued by our distinguished colleagues in the Minority Caucus as read by the Senate Minority Leader.